Here is a brief history.  The industrial revolution commenced in the middle of the 1700's with the development of machines, chemical manufacturing,  iron production,  water power, and especially steam power.  Whereas, burning wood had been the source of heat, coal, and then oil, became the primary sources of power.   The world moved from wood (renewable energy) to fossil fuels.   Fossil fuels were abundant and concentrated in many countries and they could be easily transported.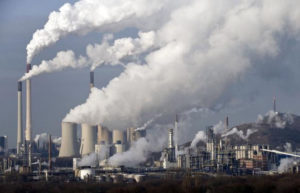 Life became easier.  The total world population at the beginning of the industrial revolution was less than one billion.  In 2012 world population reached SEVEN billion!  This happened because technology and consumption of fossil fuels increased the productivity of people.  They had more time to raise families.  They consumed more and more products of industry.  Farm production increased dramatically with oil fired implements and eventually fertilizers produced from natural gas.  The world became a huge consumer society.
But with the growth of consumerism came its byproducts–pollution, changes in the atmosphere, exhaustion of natural resources, and competition between cultures for dwindling sources of fossil fuels.  All of this has transpired on a global scale but lets talk about what has happened to you and me.